We're excited to make available the "What Issues Should I Consider If My Spouse Passed Away?" checklist as a sample.  If you've been curious about our checklists, then you'll want to see this free sample.  
This checklist covers 29 of the most important planning issues to identify and consider for a client, whose spouse has recently passed away.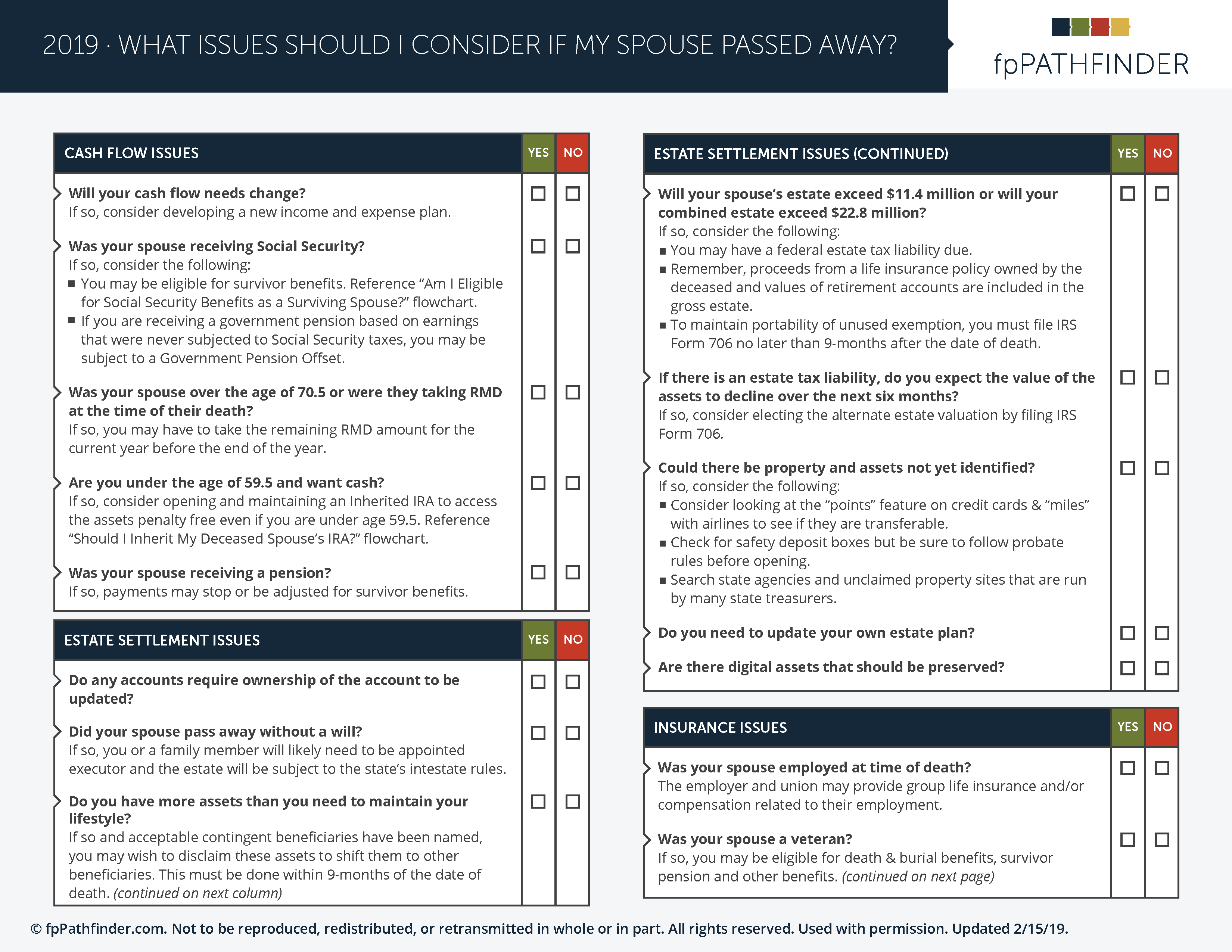 Also, we have added two features to make it easier to find new and updated resources. First, we have created a new category that will only show materials that have been updated or added over the last few months (See the New/Updated Category).  Second, we will be noting the New or Updated status on each flowchart/checklist page. It will be the very first word in the description, so you can easily see it as you browse through the member section.
What do you think of these updates and this checklist?  Send me an email – I'd love to hear your thoughts.