Recently we hosted Michael Kitces to deliver the webinar presentation, "Scaling Advice: From Financial Advisor to Financial Advicer." ThinkAdvisor Reporter Jeff Berman covered the webinar in his article, "Kitces: 10 Questions To Ask When Building A Year-End Tax Planning Checklist."
According to Kitces, the advisor should prepare a checklist for end-of-year tax planning to make planning more efficient and scalable. The checklist, he said, should include five distinct areas: taxes, cash flow, Insurance, estate planning, and other issues. He then shared 10 questions to ask when building the checklist. You can find the 10 questions presented as a slideshow in the article.
fpPathfinder members have access to the "What Issues Should I Consider Before The End Of The Year?" checklist. If you'd like to have access to this and 100+ other checklists and flowcharts, consider becoming a member. Take a moment to explore the various membership levels and select the one that moves you closer to your goals. If you'd like a personalized experience, register for a live demonstration on the day and time that fits your schedule.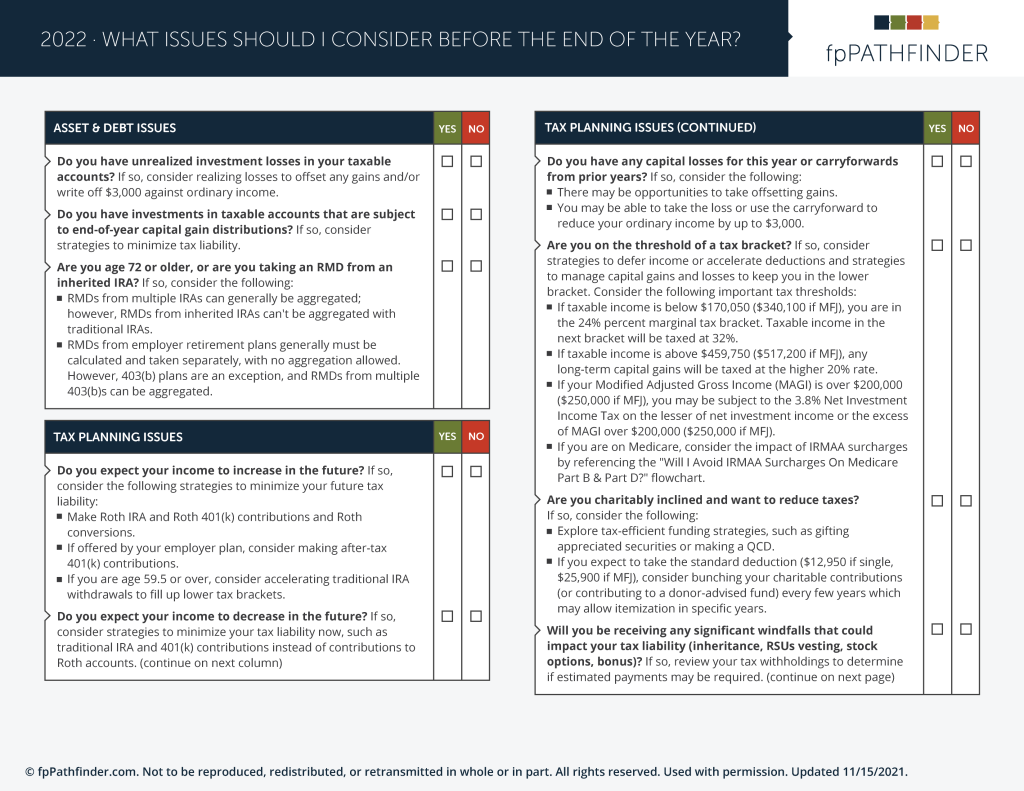 *Disclosure: Michael Kitces is a co-founder of fpPathfinder.